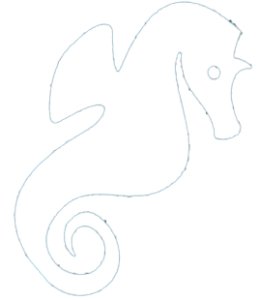 For most individuals, selling or buying property is the single largest investment transaction they will make in their lifetime, so it is important to consider many factors when choosing a real estate brokerage to represent your interests.
Not all Naples real estate brokerages are the same.  Bigger does not mean better. But market experience does count, for a lot. And Naples Homes and Rentals has a lot of market experience, more than three decades worth.
MAKE MORE MONEY
Market conditions change quickly.  When representing a seller or a buyer, we are agile and act quickly.  As a smaller brokerage, we don't need or seek "corporate" approval. 
Strategy matters.  For sellers, that might mean offering closing incentives, i.e., transferrable amenities.  For buyers, that might mean submitting an Escalation Clause to an offer to outbid other competing offers.
EARN A GREATER ROI
For owners of income property, our demonstrated performance has been exceptional.  Historically, our owners/investors have quickly earned back more than 50% of their original investment (that is not a typo). Many are now >100% ROI.
SUMMARY OF DIFFERENTIATORS
This chart illustrates some of the many ways Naples Homes and Rentals is a better choice for  your real estate needs.  On every key transactional element, we deliver better outcomes.
Naples Homes & Rentals
"Other Brokerages"
Commission as your Listing Agent
1.75% Properties >$2 MM
2.00% Properties $1.5-$1.99 MM
2.25% <$1.499MM
Mostly 3.00%
Some 2.50%
Commission as your Rental Listing Agent
13-15% on Gross Rents
(13% for referred customers)
20% on Gross Rents

Paying Rental Income

Day the Rental Starts

10-15 days after Rental Starts

Rental Owner's Reserve

NONE

$500 Minimum

Markup on Vendor Invoices

NONE

+/- 10%

Signage

QR Code w/Lead Generation

Agent's Photo
Naples Homes & Rentals
"Other Brokerages"
Commission as your Listing Agent
1.75% Properties >$2 MM
2.00% Properties $1.5-$1.99 MM
2.25% <$1.499MM
Mostly 3.00%
Some 2.50%
Commission as your Rental Listing Agent
13-15% on Gross Rents
(13% for referred customers)
20% on Gross Rents
Paying Rental Income
Day the Rental Starts
10-15 days after Rental Starts
Rental Owner's Reserve
NONE
$500 Minimum
Markup on Vendor Invoices
NONE
+/- 10%
Signage
QR Code w/Lead Generation
Agent's Photo